Thessaloniki Cognitive Linguistics Research Group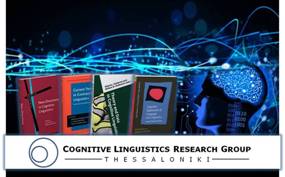 Website: www.enl.auth.gr/tclr
Thessaloniki Cognitive Linguistics Research Group has been organized at the School of English Language and Literature, Aristotle University of Thessaloniki. It is supervised by Professor Angeliki Athanasiadou and is addressed to scholars, doctoral and/or MA students. Meetings take place twice a month.
The aim of the Research Group is to:
Discuss and comment on the latest publications related to Figurative Language and Thought based on an interdisciplinary approach with contributions from the fields of Cognitive Linguistics, Cognitive Psycholinguistics and Social studies.
Provide the group members with feedback on their MA and PhD theses and/or their papers and conference presentations.
Organize symposia or thematic sessions in symposia / conferences.
Participate in research projects. 
Multimodal Reading and Research Group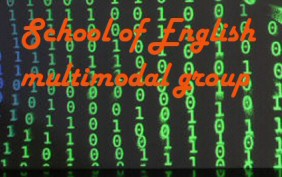 Website: http://www.enl.auth.gr/multimodal/
The Multimodal Reading and Research Group at School of English, AUTh, is supervised and coordinated by Dr. Tatiani Rapatzikou (Associate Professor). Members of the group are Researchers and PhD Candidates. The group meets once a month.
The group objectives are:
Research group presentations with emphasis on the international bibliography within the context on multimodality, digital and transmedia narratives, and digital literary practice.
Research group collaborations with visiting researchers in the context of research-oriented seminars.
Research group participation with thematic panels in Symposia and International Conferences.
Research group collaboration with other organizations. 
Research group conceptualization and design of activities that relate to its research interests.